Now that you have installed the Blue Iris software, it's time to connect your cameras to the network. Connect your cameras to your home WiFi network by following the instructions provided by the manufacturer. Camera vendors provide an application you can download to your PC or MAC or instructions on how to connect to the camera via a browser interface. When you run these applications, the software is able to identify the IP address and port associated with all cameras from that particular vendor existing on your home network.
In order to confirm cameras are connected correctly, follow instructions provided by the manufacturer to view the live camera feed using the software application or your web browser.  As an example, below is the web interface for a FOSCAM camera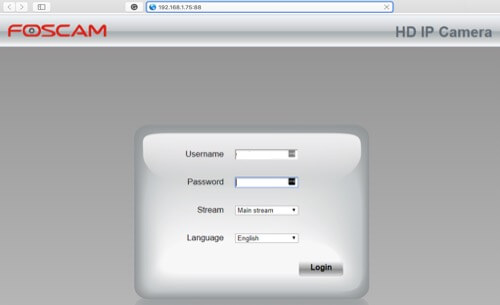 And below is a view of the live camera feed after logging into the web interface.  You are now sure your camera is connected to the home WiFi network and you have the correct IP address and port for your camera. This information will be needed by Blue Iris.