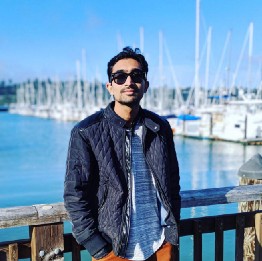 Ritesh Agarwal, our Head of AI Technologies, published an article on The Innovator to discuss how new Artificial Intelligence applications has transformed drones from fun gadgets into an essential device in many areas such as surveillance, disaster relief, security, agriculture, photography, etc. Ritesh analyzed multiple use cases that drones can solve very complex problems for human beings. Read the full article here.
Learn more about Sentry AI solutions.
About the author:
Ritesh Agarwal is the Head of AI Technologies at Sentry AI. He obtained his Master's degree from the School of Informatics and Computing, at Indiana University, Bloomington.  Ritesh has gained expertise in Computer Vision, Machine Learning/AI, and Natural Language Processing through multiple projects at Sentry AI and is always excited to discuss AI and its applications.