The CES week at Las Vegas was definitely a blast! At the expo, we were proud to showcase our people identification technology for security cameras and drone-mounted cameras. As a team of four, we took turns to talk to 300+ booth visitors and 120+ security camera/drone companies.
People were intrigued by our color-coded human identification demo, curious about how the technology works and actively explored opportunities to partner with Sentry.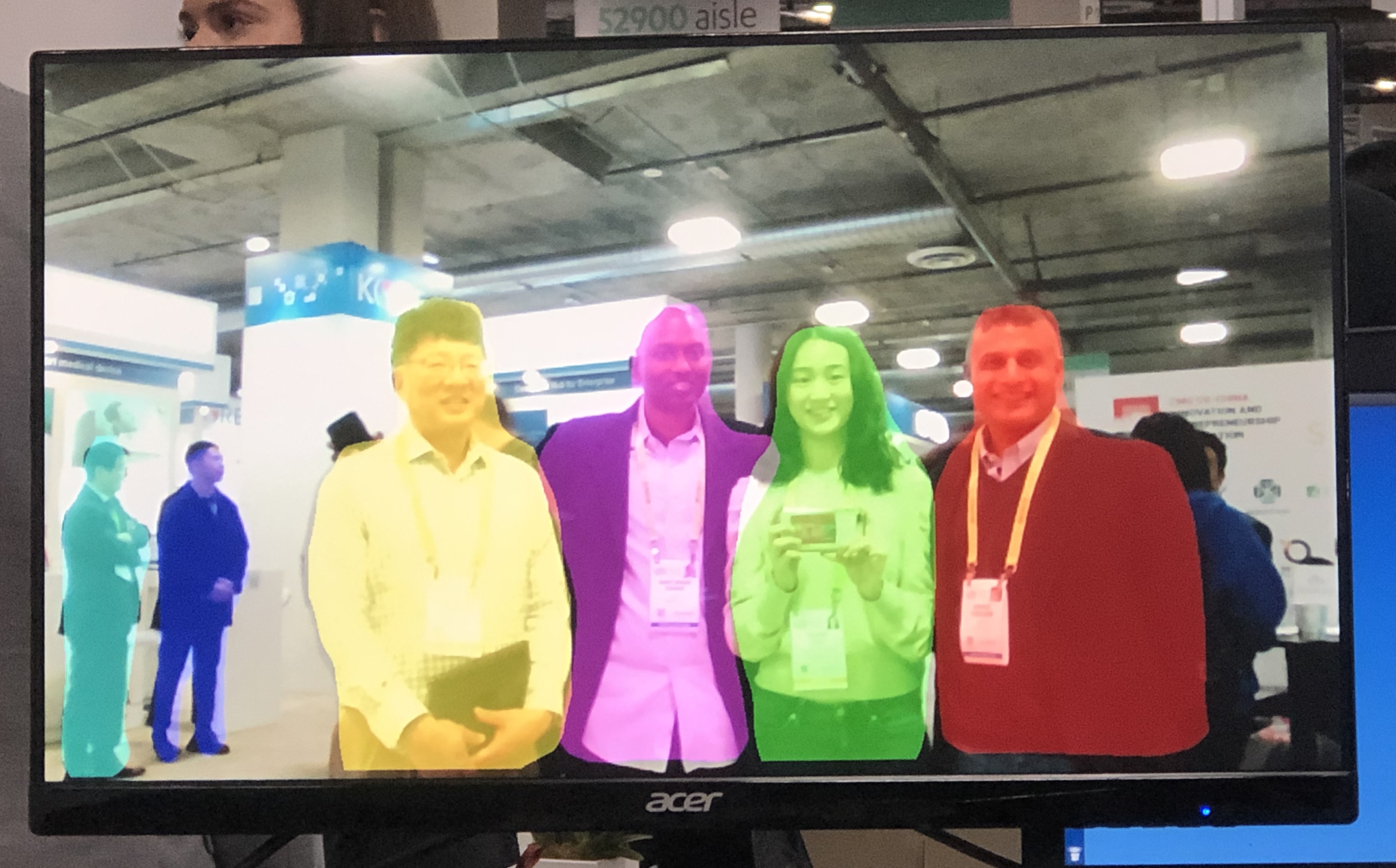 As a snapshot, CES 2019 gave us the chance to engage with 80+ customers and partners in one go and our business development pipeline is FULL. We now have a better picture of the security camera market and the drone industrial operations space, and we were able to validate our position as the best AI solution provider for cameras. We are more determined than ever on our mission and more clear on our development path!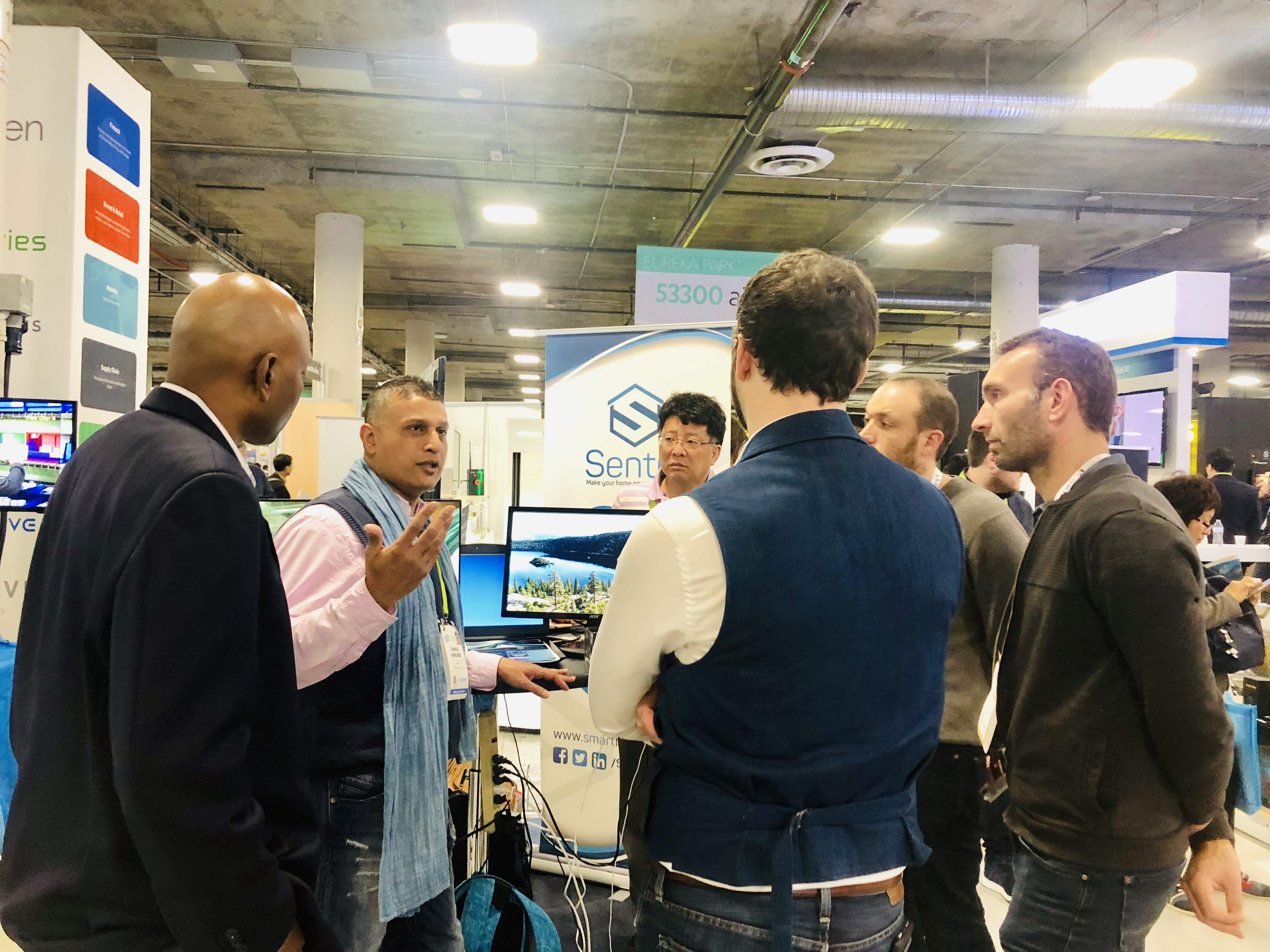 Sentry attending CES was a miracle! With our passion and expertise in technology and innovation, we stood out of hundreds of startup applicants and were accepted to exhibit at Eureka Park, Sands Expo/Venetian. The whole Sentry team prepared for the expo within a limited time and we were highly productive. Within a week, we reached out to 100+ companies in the security camera and drone markets, designed and prepared all marketing materials including website, demo videos, leaflets, and business cards, engaged with customers and partners through in-person meetings, email exchanges, and social media communications.