Don't get spooked by the wrong notifications
It's this time of the year when we can dress up as whoever we want to be (without getting judged). But how do we tell what's underneath all those costumes? Sentry got you covered.
Our team works really hard these days to refine our AI better than ever. Our Pilot customers were astonished of how accurate Sentry can detect a human, even in the dark, by analyzing body shapes, body parts, and movement. Thus, if you haven't connected your cameras to Sentry AI Engine, do it now to stop being "tricked" by 👻 false alerts.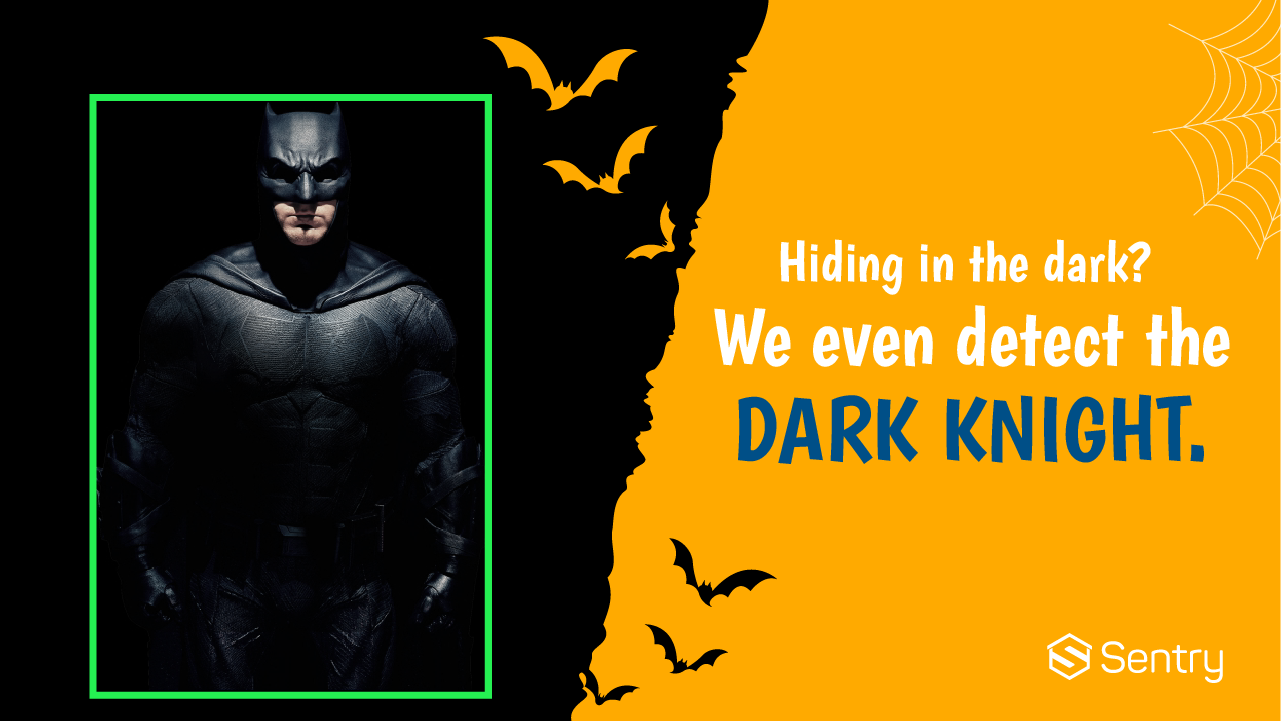 Fun Halloween facts about Sentry Team
We have a fearless team when it comes to working. However, what are they afraid of outside the office? Here are their answers:​
Chip: Taxes. Humanoid 🤖. Things that move under water that I can't see 👀.
Hien: Full-stacked sugar-high 👧👶 in Halloween bedtime.
Lex: Mondays.
Prakash: Heights
Roman: Getting a bad ROI from Business School
Sam: 🤡always creeped me out at Halloween or otherwise, their smiles always seemed sinister
Uday: Weighing scale ⏲️
For now, have a non-scary Halloween and a Happy Diwali ahead!